Chiropractic Adjusting Techniques in Chanhassen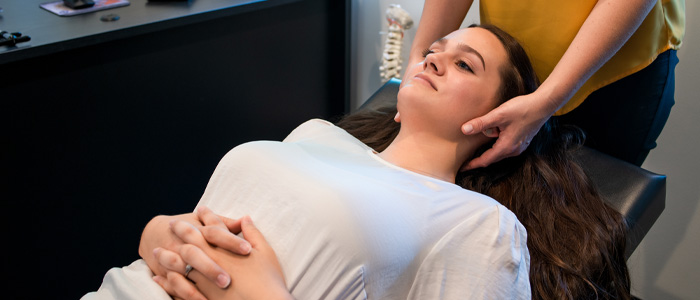 Diversified
Diversified Chiropractic Technique in Chanhassen MN, or DCT, is considered the most common chiropractic corrective technique and is characterized by a specific high-velocity, low-amplitude motion over restricted joints to restore proper movement and alignment of the spine and remove to interference to the central nervous system.
---
ACTIVATOR (PROFICIENCY RATED)
Activator Methods Chiropractic Technique is a gentle, low-force approach to chiropractic care that uses a small handheld spring-loaded instrument to delivers a small impulse to the joint in question. The technique had been used safely on patients of all ages since the late 1960's, bringing relief to people with a variety of health concerns. Because of its effectiveness and gentle nature, the Activator method has grown to become the world's most widely-used instrument chiropractic technique.
---
THOMPSON DROP
The Thompson Drop uses a drop table to enhance the motion of an area to be adjusted. The chiropractor applies a quick thrust at the same time the section drops. It allows the Doctor to safely, specifically, and comfortably adjust the joints of the body. The dropping of the table allows for a lighter adjustment without the twisting positions that can accompany other.
OFFICE HOURS
Monday
9:30am - 12:00pm
3:00pm - 6:00pm
---
Tuesday
3:00pm - 6:00pm
---
Wednesday
9:30am - 12:00pm
3:00pm - 6:00pm
---
Thursday
9:30am - 12:00pm
3:00pm - 6:00pm
---
Friday
9:30am - 12:00pm

---
Saturday
Closed