Chiropractor Bethany Curnow D.C.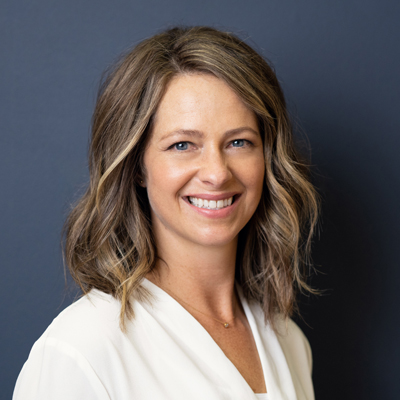 Bethany Curnow, D.C., owner of EverHealth Chiropractic, has over 10 years of experience educating, adjusting and caring for individuals and families. Over that time, she has built a strong reputation for helping her patients reach their personal healthcare goals and have the active, enjoyable lifestyle they want.
Her passion for seeking a life of wellness started when her parents brought her to their family chiropractor as a child and she learned the incredible power of wellness care at a young age.
That concept of providing the body an opportunity to heal itself from microtraumas before serious problems ever have a chance to arise never left her mind, and eventually led her to become a chiropractor herself. She now enjoys sharing that health message with her patients, whether they are seeking to maximize their current level of health or to heal from an injury. She skillfully provides this service for patients of all ages and stages in life, from infants to seniors and everyone in between, including prenatal care, when mamas need it the most!
At home she enjoys staying active in all her favorite ways: complimenting her own regular chiropractic care with a yoga practice, tending a vegetable garden to satisfy her value of diet as the best medicine, spending time kayaking, hiking and playing tennis with her husband, Kendall, and biking their toddler, George, to the playground.
Dr. Bethany holds bachelor of arts degrees in Communication Studies and Business Management from Hamline University in St. Paul, MN and a bachelor of science degree in Human Biology from Northwestern Health Sciences University in Bloomington, MN, where she also earned her doctor of chiropractic degree and certification in acupuncture.
OFFICE HOURS
Monday
9:30am - 12:00pm
3:00pm - 6:00pm
---
Tuesday
9:30am - 12:00pm
3:00pm - 6:00pm
---
Wednesday
9:30am - 12:00pm
3:00pm - 6:00pm
---
Thursday
9:30am - 12:00pm
3:00pm - 6:00pm
---
Friday
9:30am - 12:00pm
3:00pm - 6:00pm
---
Saturday
9:00am - 10:00am