How Chiropractic Supports A Natural Postpartum Experience
How Chiropractic Supports A Natural Postpartum Experience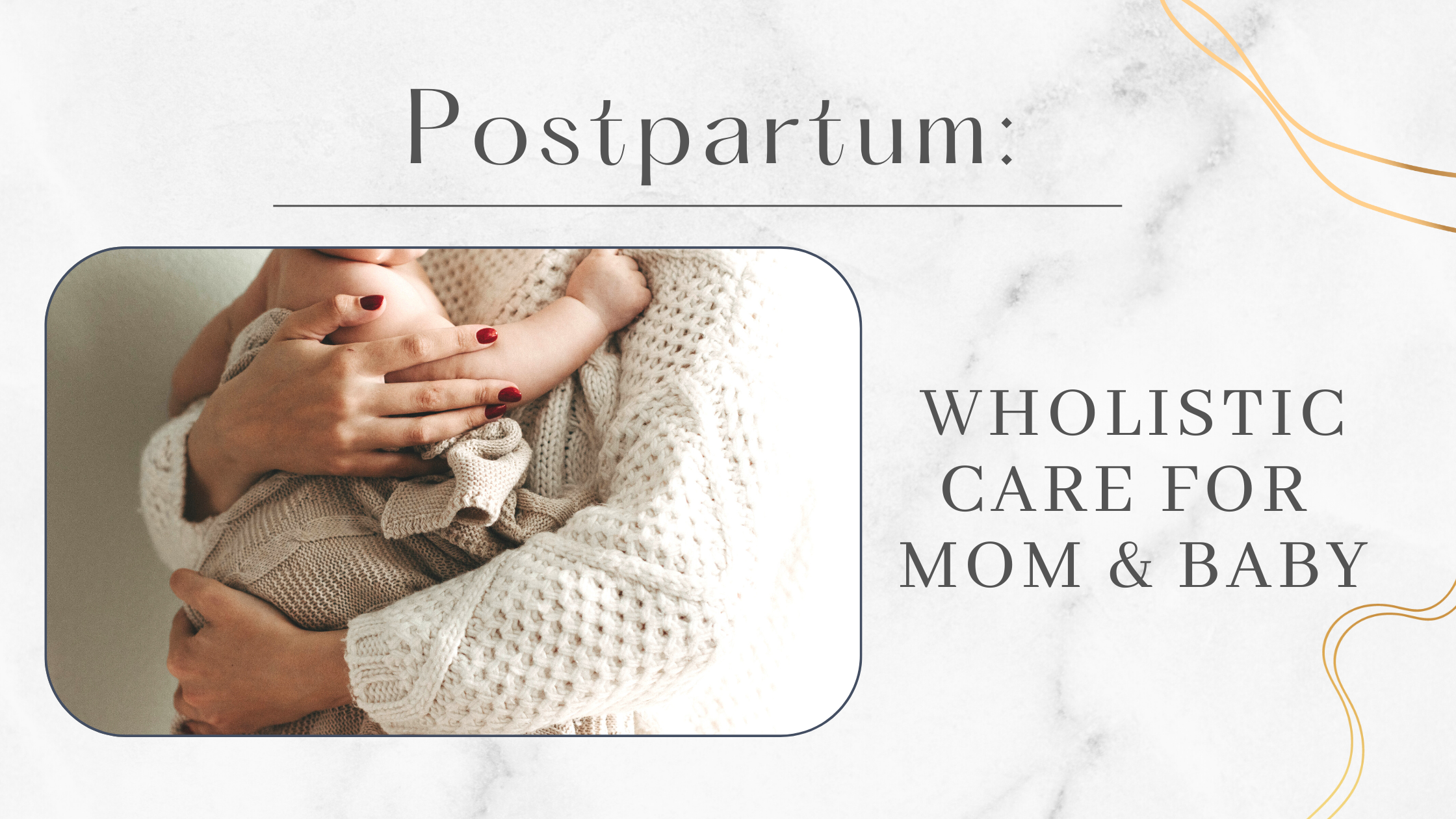 Birth is one of the most miraculous parts of life. The process of bringing a new life into the world is a beautiful, hard, and life-altering process. Whether your birth went smoothly or had a few bumps in the road, care for mothers and babies shouldn't end after baby arrives. Chiropractic recognizes the value in supporting both so everyone can have the best postpartum journey in Chanhassen possible.
---
Chiropractic For Moms in Chanhassen
Without a doubt, pregnancy causes one of the biggest tolls on mothers both physically and mentally. While some mothers can feel a huge amount of support during their pregnancy, oftentimes they can feel alone and frazzled after they give birth. Trying to balance raising a baby, taking care of themselves, and healing physically from an incredibly traumatic process can become overwhelming.
Chiropractic care can be crucial in helping mothers as they try to juggle postpartum healing. Dr. Bethany can help by assessing your spine, pelvis, and sacrum to make sure they heal correctly. As your body starts to shift back to your normal posture, it can sometimes heal incorrectly and impinge your spinal cord and nerve roots.
When the nervous system is properly aligned, your body can communicate clearly and heal as effectively as possible! This means that your body has less work to do and less pain from restricted segments.
Nursing and holding babies can sometimes mean having to hold an abnormal position for long periods of time or trying to hold a child in one hand and do other tasks at the same time. This can create abnormal posture which can lead to compensated movements, tight muscles, and spasming pain.
Getting adjustments can help mom's body's move properly so they don't have to hurt themselves taking care of their baby. Adjustments can help the body long after birth but getting adjustments before it becomes a problem can make a significant difference!
Checking in with moms during their visits, and listening to them can be a big help in postpartum recovery. We want to come along and support you so you don't have to go through this alone.
We also want to check your baby. Chiropractic care can help catch and correct issues before they develop into issues like
Colic
Constipation
Torticollis
Latching issues and more!
Getting spinal adjustments can also make a significant difference for babies. When a subluxation is causing a nerve root impingement or dysfunction, it can cause discomfort.
This can cause fussy babies who may not like nursing on one side because it hurts their neck. It could also cause the baby to rotate or tilt their head a certain way which causes their neck to grow improperly. Getting consistent chiropractic adjustments helps babies to feel and move properly so they can nurse without any problems.
During chiropractic care, we can also help keep an eye on baby's milestones as they develop and give you a peace of mind that your babies are growing properly.
---
Nursing Benefits From Chiropractic Care
Nursing can create a special bond between a mother and her baby. Hormones and endorphins are released in the mother and the baby receives important nutrients and immune system cells. Nursing can also help both mother and baby to achieve a parasympathetic nervous state where their bodies can "rest and digest."
But nursing isn't always a walk in the park; babies can have a hard time starting to latch or staying on because it's too difficult for them. This can result in a frustrated mother and hungry baby. Long-term problems like this can cause weight issues, mentally and physically exhausted mothers, and fussy babies.
Chiropractors are great at working together with other professionals to get babies the help they need. Chiropractors look at the function of the baby's jaw and see if it's moving correctly without any TMJ dysfunction that could be causing problems.
We can also check if the baby has a lip or tongue tie which could be preventing latching or suckling. Catching these early is crucial to helping mother and baby in the long-term. Chiropractors can find these conditions and help or refer you to the right professionals for care if the need calls for it.
---
Studies on Adjustments for New Moms and Babies
New parents who want the best for their babies want to make sure that they get the best safest option and we understand that! Having evidence-based care is crucial for our patients and we want you to know that.
A study published in 2010 wanted to see if spinal manipulation could help postpartum women with low back pain to pelvic girdle pain. Out of 69 women, 80% had successful treatment! Using chiropractic is a safe, all-natural way to help women without the need for over the counter medication that could have difficult side effects or be a problem with breast-feeding.
Studies in breast-feeding and chiropractic adjustments have also shown significant improvement in infants who are having difficulty nursing. A case study of an 8-day-old baby who had trouble nursing since she was 4 days old was done to see if adjustments would help. After receiving gentle chiropractic care, the baby had complete resolution after multiple treatments over 14 days! This kind of success is monumental for babies growth and development.
Other studies have been done on infants and postpartum moms like one with pubic symphysis diastasis. This is a condition where the pelvis doesn't come back together after birth. This can cause a lot of problems such as pain, walking dysfunction, and hip problems. In this study, the distance was measured before and after getting chiropractic care for 14 weeks and it changed from 17mm to 10mm!
This is just a few of the ways that chiropractic can help mothers and babies in all stages of life. We want your postpartum journey to be as stress-free and healthy as possible!
Have questions or are you ready to have your children examined? Dr. Bethany Curnow offers excellent, compassionate chiropractic care for health-minded families, active athletes and busy professionals at EverHealth Chiropractic in Chanhassen, Minnesota. Click here to schedule an appointment or free consultation.
You may also enjoy reading: Can Chiropractic Help with Vagus Nerve Function?
Here's what our patients say…
"It was an online review that led me to Dr. Bethany and Everhealth Chiropractic and I have to say all of the positive reviews are true! Dr. Bethany takes the time to get to know and care for her patients and does a wonderful job not only adjusting, but educating her patients about the benefits of treatment. I've finally realized what a crucial part of self care chiropractic is! She makes chiropractic treatment so easy to fit into any lifestyle, no matter how busy it may be. I look forward to each of my adjustments and always walk out of her office feeling amazing. Best chiropractor in Eden Prairie!"
- Melissa
---
References:
OFFICE HOURS
Monday
9:30am - 12:00pm
3:00pm - 6:00pm
---
Tuesday
3:00pm - 6:00pm
---
Wednesday
9:30am - 12:00pm
3:00pm - 6:00pm
---
Thursday
9:30am - 12:00pm
3:00pm - 6:00pm
---
Friday
9:30am - 12:00pm

---
Saturday
Closed